In Part 1, we discussed throwing Reversals at your players, knocking them off their "high horse" as it were and regressing their power level or resources in order to provide a new challenge or to change things up. Reversals are not an endgame, however.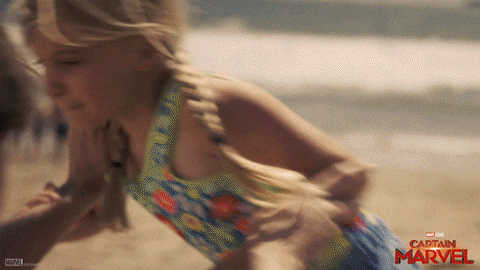 So, congratulations, you've beat up your players. You stole their gear, blew up their stronghold, got them arrested, or some other relatively major setback which threw them into an uncomfortable situation where they no longer have an advantage in power level over most things they encounter. Now what? You can't just leave them there to fend for themselves (well, you shouldn't in my opinion); you need to provide them an avenue by which they can turn the tables back on their enemies.
 (Side note: here is where I know some of you may differ with me; "the players should have to figure it out on their own!" you'll say, "it's their own fault for getting into that situation in the first place!" Yes, while a lot of times, as we discussed in Part 1, the players are responsible for their own fate by their action or inaction in the face of warning signs or direct knowledge of an upcoming reversal, I firmly believe that our job as GMs is to facilitate the fun of the players at the table. No one comes to an RPG looking to get punished repeatedly for bad decision-making; there's enough of that going on in the real world. Players are there to have fun, and if people aren't having fun because of things you as the GM are doing, then you're just being a bad GM.)
 How do we go about setting the players on the road to their own Reversal against their enemies? I think it's important to work backwards, as you would do in a lot of story plotting. By this point in the campaign, you should have a pretty good idea of what your players and their characters want, as well as a good idea of how they are likely going to respond to their latest reversal. Brainstorm what you think their desired end state is in regards to this reversal: in the example of my wife's Age of Rebellion character (example 1), I knew she would ultimately want to break her brainwashing, and in Edge of the Empire (example 2), I knew the players would want to steal back the item and hopefully take down the pirate group at the same time.
 Once you have the players' likely desired end state in mind, work back to how the players would be able to accomplish said goal, if there were no restrictions at all. In example 1, I knew that my wife would need to get access to the same or a similar chemical formula used to help condition her, and essentially "reprogram" her brain to "overwrite" the brainwashing. In example 2, I knew the players would need to have a large fight, both on the pirate ship on which they were currently being held, and in space amongst the various ships of the pirate fleet. In both instances, the ability to carry out either one of those plans was far outside the capability of the players. That is normal, after all, the players just suffered some pretty serious setbacks. So now you have identified the gap that the players need to be able to cross to go from their current situation, to be able to achieve the desired end state.
 The next step in the backwards plan is to try to figure out what you can credit the players with in order to try to bridge the gap you just identified. Some players come up with elaborate plans and put in a fair amount of legwork to try to enable their success, only to have the dice rolls work against them. This was the case with the Edge group I run for. They acquired a Letter of Marque from the Empire to go after the pirate group, they acquired allies from two different pirate groups that also had an interest in seeing these pirates go down, and they conducted a fair amount of research and prep work, including double checking information to ensure it was accurate. When rolls went against them, they were never able to get to the stage of the plan where they called in all of their allies. They were captured, but they had also put some work in that would help, though I don't think any of them realized it.
 Near the beginning of the campaign, they had liberated a Wookiee slave named Gracuck. Gracuck was an agricultural engineer by trade before he had been enslaved, an intellectual, not a fighter. The players could have simply left him as such, but over the year or so that I've been running for them, they have made a deliberate effort to make Gracuck a useful member of the crew, including teaching him how to pilot their ship, and how to fight with vibrosword, blaster, and bowcaster (fairly well, actually, they rolled well on these checks). They never asked Gracuck to come along on any missions, but they had, over time, turned him into a fairly formidable Wookiee who was not going to sit by and watch as his friends, to whom he owed a life debt, were spirited away by pirates. Gracuck had dropped the players off prior to their assault, and was waiting for certain signs that things had gone according to plan. When it became obvious that things had not gone according to plan, and the players were captured and taken away by the pirates, I had Gracuck do several things behind the scenes, and made several rolls. He activated a tracking beacon and followed the pirates. He then contacted the Empire and the two pirate groups with him the party had made arrangements and told them of the situation. One pirate group backed out, but the other group and the Empire both agreed to stand by their agreement with the party and join the fight. They followed Gracuck's tracking beacon to the pirates' location. Finally, Gracuck allowed himself to be captured, placing the tracking beacon aboard the pirates' flagship as well as giving the players an escape route by the ship being onboard the pirates' ship in the hanger bay.
 It may seem like I "gave" the players a lot by having all of this occur, but in reality, I simply gave them credit for all the hard work they had put in prior to the reversal. I believe Gracuck acted entirely within his character based on the time they had invested in him as a member of their crew, and the rolls fell the way they were going to fall in terms of which groups would come to the players' aid. When you put the players in a helpless situation, they will often focus on what they can do currently to alleviate it, but it's important to not let their previous work go to waste just because an encounter went sideways on them. Make your gaming world a living, breathing place where events keep on going without them, where their allies will make moves to try to rescue them or help them out of their bad situation. When Gracuck arrived aboard the ship and they were all brought before the pirate leader, they were still bound and without weapons. When the Empire and other pirates jumped in and started firing, it caused chaos on the ship, but the players still had to fight to break out of their restraints, grab weapons, and overpower the pirate crew in a close-quarters battle that was by no means certain. Giving the players credit for their preparation and hard work does not mean they get a free pass out of a bad situation.
 Sometimes, though, players won't have preparations or hard work that is directly applicable to the situation they find themselves in. Does that mean these players are SOL? Absolutely not. Remember, our job as GMs is to facilitate the players' fun. Sometimes, players will be able to figure their way out of the situation on their own; they will be able to ask the right questions, attempt the right rolls, and deduce information they need to without the GM having to intervene. My wife was able to cleverly subvert her character's conditioning and work around the system to start figuring out the information she needed to eventually break free of it. That may not always be the case. You put the players in this situation, so you owe them a way out. If the players can't get to the solution on their own, be prepared to guide them down the path. Have an idea in your mind of how they can get out of the situation, and then reward them with scraps of information that lead them down that path when they make rolls. Don't be tied to giving certain information only for certain types of rolls; instead, try to give out information regardless of what type of questions they ask or what types of rolls they make. For example, if the players are lost in the woods and trying to find their way out, and you intend them to have to make a Survival check to notice some tracks, don't be tied to that check as being the solution. If one player makes a Survival check and fails, but another wants to roll Perception to notice something else and they roll well, I encourage you to give them the information from the Survival roll as well. Tell them they not only notice what they were looking for, but they notice the tracks as well. Don't punish them for asking the wrong questions or making the wrong skill check. Remember, we as GMs have all the information, and it's too easy to forget that the players often have little or none.
 Once the players are on the right path, they should be heading for success. Your ultimate goal is for them to have fun, and hopefully for their attempt at recovering from the reversal to succeed. This is a time to probably pump the brakes on some of the more difficult encounters. Don't make it easy, but don't absolutely crush them; it's no fun for players to go from one gut punch to the next. In the end, everyone comes to the table to have fun, and it's our job to ensure that no matter the ups or downs of the games, that they do so.