Everyone likes a good mystery. Whether it's a murderer that needs catching, a traitor who needs exposing, or an underground cult that needs stopping, mysteries are irresistible for most people. The tension and drama that comes with investigating a case, and the feeling of satisfaction and accomplishment that comes with solving one, are lures that draw people to mysteries and thrillers. People enjoy solving cases, knowing that they outsmarted the villain or the puzzle. People love to boast about how they "figured it out before the big reveal" when they go and see a thriller movie or watch a crime TV show. It is understandable, therefore, that people want to replicate that experience in a roleplaying game, where the players are literally the ones making the decisions in the investigation to uncover the truth of whatever mystery is afoot. However, mystery and investigation adventures are some of the most-often mishandled adventures in roleplaying games, and can often lead to frustration, resentment, and resignation at the gaming table. How do we can avoid this as Dungeon Masters and Game Masters is the subject of today's discussion. As a disclaimer, before we get started, I am not referring to grand mysteries which unfold over many sessions, as those are stock and trade of campaigns; I am going to cover mysteries which cover one, two, or three sessions and are focused around a specific event such as a murder, a traitor among the group, et cetera.
I have run mystery and/or investigation adventures across several different roleplaying game systems, including Age of Rebellion (FFG Star Wars), Dungeons and Dragons, and Dark Heresy. Most have been successful, but those successful ones were aided by things I learned and feedback I solicited from the unsuccessful adventures. When I say unsuccessful, I mean that I either had to strongly suggest a course of action to the players because they got stumped, or the players were visibly or verbally annoyed or off-put by the way the investigation was proceeding and felt that it was either too difficult, or they had been railroaded into having to use certain clues to reach a certain conclusion. I believe that across all mystery adventures, the former is more common: players will get frustrated and disinterested if the mystery is too hard, and most of this has to do with the dungeon master. That's right, a lot of it is your fault, not your players.
Why is this the case? It certainly doesn't come from any malicious intent. In fact, it usually comes from the opposite. DMs want to provide a challenging yet fun experience for their players. The ultimate goal of everyone at the table is to have a good time, and the DM is responsible for facilitating that. Throwing a group of four goblins at a 5th-level party of four players is not a fun combat encounter; the challenge is far below the players' threshold, and it will leave them scratching their heads, yawning, and wondering why you're wasting their time with such an easy encounter. When it comes to mysteries, DMs likewise don't want their players to feel bored or like it was too easy. If they can figure it out without expending much effort, then what was the point? This is a pitfall which leads many DMs (and adventure writers) into making a mystery far too hard, even for a group of people putting their heads together and trying to solve it. A major contributing factor to this is that we have a skewed sense of what the players will think to ask and pursue in the course of the investigation.
Since we, the DMs and writers, are the ones planning the adventure, we have all of the answers. We already know who did it, how they did it, when they did it, and why they did it. We know how the perpetrator covered their tracks, and what clues will lead to them. When we try to take a step back and think about it, it is tempting to think that the solution is obvious, too obvious in fact. So then we go back and make it even harder to figure out the necessary clues, worried that the players will breeze through the adventure and solve the case after an hour, and be left feeling bored and unsatisfied. Sometimes this occurs several times, until the players are left with an unsolvable labyrinth of dead end clues and plot twists.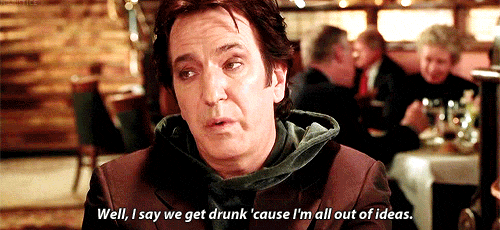 So how can we avoid this? Firstly, give the players a good place to start. Often, the players will be given the investigation quest by an NPC, they won't just decide to investigate on their own. While it may be tempting to have that NPC say, "start anywhere you want," for smooth sailing, I highly recommend that the NPC suggest a place to the players for them to start. It could be a crime scene, a piece of evidence, or an eyewitness, but it should be something that is guaranteed to give them at least one clue, possibly more. Having a starting point does two things for your players. It gives them an initial sense of direction, rather than dropping them into unfamiliar territory and saying, "figure it out." Also, it provides them with an early win; since we have guaranteed that they will receive at least one clue from this starting point, it gives the players a sense of accomplishment that they are chipping away at the mystery, and confidence that they can solve the case.
As the adventure goes on, multiple different people, locations, and items should and will come up through investigation and conversation. You do not need to gift any of these things to players, in fact I encourage you to lock many of them behind skill checks such as social checks when talking to NPCs or search checks to find a piece of evidence. However, every person, place, or thing that comes up during the course of the investigation should somehow advance the adventure. One of the most frustrating things for a player is to spend time pursuing a lead in a mystery adventure only to find out that it is a dead end. It is extremely frustrating if that occurs over and over. I know from personal experience in running the much-lauded adventure "Against the Cult of the Reptile God." The adventure is well-reviewed and, to be honest, I am a fan of the plot and the amount of information that the booklet gives to the Dungeon Master. Some great things can happen in that adventure, but, on the flip side, there are a ton of dead ends. There are many locations in the village which provide little to no useful information to the players when visiting them, and many which provide useful information only if specific circumstances are met. When I ran ATCOTRG, my players chose five or six locations in a row that had no useful information for them, and I could see them grow visibly frustrated at the table as they struggled with what to do and their lack of progress.
An excellent example of an adventure in which every location or person mentioned has a clue or plot advancement to give the players is "Edge of Darkness," the starting adventure for the Dark Heresy roleplaying game. I ran this adventure, which is essentially a murder mystery, earlier this week and was blown away by how well it was structured. There are 11 locations and numerous NPCs listed, and all of them are interconnected with the investigation in one way or another. Often, locations and NPCs have multiple clues to give, which will bear fruit at some point even if not immediately. For example, the dead man's sister can give up the information about her brother's favorite watering hole where he went that night, and the name of closest friend who has been avoiding her since the disappearance. Finding the friend can be difficult, but visiting the bar can assist in that regard, ensuring that a visit to the bar isn't pointless even though no one at the bar knows anything about the man's disappearance.
Making every NPC or location have some piece of information to offer ensures that the players will always have forward momentum, even if that momentum is a bit slow or tangential (such as simply helping to find another NPC who may have information). I am not saying to award players information without work, though. If the players can just go to a location or meet an NPC and get the clues they need without challenge, then we revert to the initial problem we were trying to avoid when we started: the mystery being too easy. Players should still need to make skill checks and ask the right questions of NPCs in order to be rewarded with the clues they seek. If they fail at these skill checks, then they will lose access to that particular piece of information, possibly permanently from that source. This has the possibility of causing another problem: the players hitting a dead end because of a failed skill check.
A failed skill check blocking forward progress in an adventure or campaign is a common problem which DMs and GMs struggle with constantly. Some systems have built-in mechanics which allow players to "fail forward," but in others, success or failure is clear-cut, and this can lead to frustrations. My solution for this in mystery adventures is to ensure that there are always multiple ways for the players to either get the information they need to solve the mystery, or that there are multiple ways to solve the mystery with the correct conclusion. For example, if the murderer was an elf, you could have three different clues which point to him being an elf: a witness could have seen an elf commit the murder, the murder weapon could be a type of blade which is known to only be used by elves, and a pamphlet was found at the scene of the crime proclaiming elves to be superior to any other race. In Edge of Darkness, the local Alms House is the headquarters of the cult behind the murder; the players can be directed to the Alms House by the dead man's drinking buddy who saw him enter the building before never being seen again, by the leader of the local police (who have been bought off by the cult) who in a fit of guilt will warn the players to steer clear of the Alms House, or from a local gang leader who sees the cult as competition for illicit business and wants the players to remove the problem for him. Each of the clues requires a skill check or skillful questioning by the players to be discovered, but redundancy in either the clue itself or the method of delivery ensures that even if your players fail a skill check and get locked out of one avenue, there are other ways for them to access the information needed to solve the case.
Mystery and investigation adventures can be some of the most fun experiences your players have, providing them with a sense of accomplishment and cleverness difficult to replicate with other adventures. However, because they are less common and more thought-provoking than normal adventures, they can be challenging to plan and run. By providing your players with a good starting point, making every person or place they visit and interact with have something of value to them if they pass a skill check or ask the right questions, and ensuring that the players have multiple avenues to access information and get to the solution, you can give your players a memorable investigative experience. Edge of Darkness was a huge hit with my group. It challenged them by making them ask the right questions and make the right skill checks, but there were many options available to them which they never visited. They solved the mystery and "won" the adventure, but it was very reassuring to me that had they not taken the route they had taken, there were still many options for them to reach the same conclusion. I challenge you to strive for the same redundancy and possibilities in your own adventures.
Good luck, and happy gaming!
*Edge of Darkness is a free adventure from Fantasy Flight Games, and you can download it here. It's worth a read, even if you don't play Dark Heresy, just to really appreciate the skill of adventure construction for an investigation module.
**As always, follow me on Instagram for more gaming goodness. Also, check out my D&D content on Dungeon Master's Guild!