Combat is an essential, probably integral, part of most roleplaying games. It accounts for anywhere from about 1/3 to 3/4 of all encounters in any given session of the most popular games such as Dungeons and Dragons and Pathfinder, and other games such as the Star Wars Roleplaying Game. With combat being such a large part of most games, there is surprisingly little official writing on how to run enemies realistically, or plausibly, in combat. Some adventures do a very good job of detailing specific "if-then" scenarios for groups of enemies, but those are generally for certain instances and not applicable on a large scale. In the absence of a good idea on how enemies will act and react in combat, enemy actions in combat generally tend towards two extremes: chaos, with the enemies making no coordinated efforts and each enemy acting on his own, or confrontational GMing, with the enemies focus-firing the healer, then the damage dealers, etc, regardless of enemy type. While those two extremes certainly exist amongst enemies on a realistic scale, I think it is important to make different enemies act differently, differently enough that your players can tell and appreciate the plausibility of those differences. A major goal of any of my games is to make things plausible, and this helps. Remember, this post details only with tactics used by enemies, regardless of their stats. I should also make a note here that for today's post, I will only be dealing with generic humanoid adversaries, specifically humans.
The first thing I want to do before explaining how to run realistic combat is to break enemies into broad categories. Most of these are applicable to a lot of humanoid races, but I will delve into racial-specific things you can bring in in a future post.
So, back to categories. I'm a wargamer by upbringing, and an Army officer by trade, so when I think of categories of enemies, I primarily break them down based on "professionalism," or "level of training." While we could apply any number of different names to these levels, I'm going to go with names pulled from one of my favorite wargames, Horse and Musket: Untrained, Green, Regular, Veteran, and Elite.
Untrained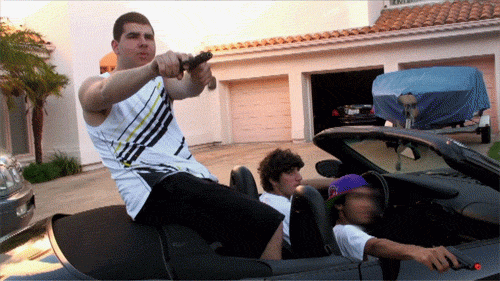 Untrained enemies are those enemies who have received no formal training in combat. They may have picked up a spear or pitchfork in defense of their home, or gotten handed a pistol by a senior member of their new gang, and they may have even figured some things out about fighting by watching others, experimenting with their weapon, or even being in some fights themselves. They are not, however, a trained, cohesive fighting force, and it shows on the battlefield. Untrained enemies are essentially the chaotic, uncoordinated combat encounters that I described above as one extreme. They may very well be deadly individual combatants, but they do not fight as a group. They will usually attack the nearest visible enemy, or the nearest unengaged enemy, depending on their motivations, but they will rarely, if ever, coordinate their efforts above that. Any leaders amongst this group will be the deadliest fighters, and will not spend much of their time giving orders. If a fight goes badly for them quickly, self-preservation may start to take over and individuals may begin to run.
Green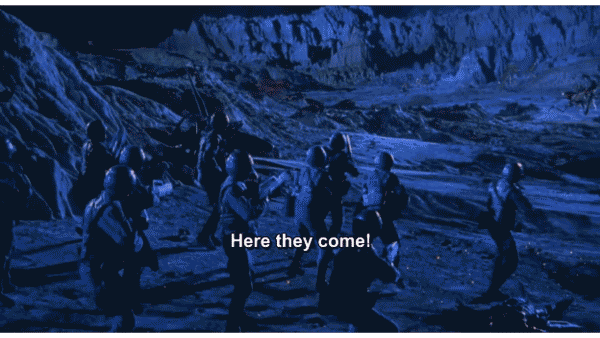 Green enemies are those who have received rudimentary training as part of an organized force and have a basic understanding that they are better when they coordinate their efforts. These can be local law enforcement officers, a village militia, or a unit of fresh conscripts out of their initial training. Some horde-type enemies can also fall into this category if they have some semblance of organization. They will fight with the most basic tactics, never executing more than one or two simple "maneuvers" against the players. Fantasy or medieval enemies in this category will be able to form up into a simple rectangular formation and walk at the enemy, or hold them off. Firearm-armed enemies can concentrate their fire on a single target if it's the closest thing, or if given an order to. These enemies are normally accompanied by a more experienced leader whose main job it is to corral the Green enemies and keep them going in the right direction. Expect a leader in this group to be giving a lot of orders, not all of which are obeyed immediately or correctly. The death of the leader of that group can be a panic-inducing event, and can cause a significant portion of those Green troops to flee the battle.
Regulars
Regular enemies are trained members of a (normally) permanent, professional fighting organization. These are your regular army squads and most mercenaries. I would hesitate to ever classify anything below professional armies as Regular (so town guards would fall into the Green category). These enemies have the deadly combination of being formally trained, being competently-led, and having had previous fighting experience. Grouping enemies under this category has the potential to turn even average enemies, stat-wise, into a danger to the party. Regulars know the components of their unit as well as their strengths and weaknesses; they will attempt to cover their weaknesses and maximize their strengths. If they are ranged combatants dealing with melee enemies, they will focus on those melee enemies to try to wear them down or kill them before they are reached, and they will fall back while firing to maintain distance. If they have an armored component, such as an armored vehicle, supporting them, they will treat any anti-armor or high damage-dealing enemy as priority threat #1, and will immediately focus fire that target to eliminate its threat. They understand and have been trained in tactical maneuvers. Ranged enemies will utilize cover to hide behind and fire from, and they will actively utilize suppressive fire or melee attacks to pin players down while other enemies move into a single flanking position to deny the players' use of cover or put them in a disadvantageous position. However, they will generally still each individually fire at the closest threat to them. These enemies are led by some sort of professional officers or sergeants whose main job is to make tactical assessments and give orders. These leaders should be support classes who can buff their subordinates and possibly give them free movements or actions. Killing these leaders may have a morale impact, but it will not be as significant as with Green troops; Regulars have a chain of command, and leadership will devolve to the next highest-ranking enemy. Regulars may not fight to the death if they don't need to, and they still have the potential to be broken by poor morale if the fight turns quickly against them.
Veterans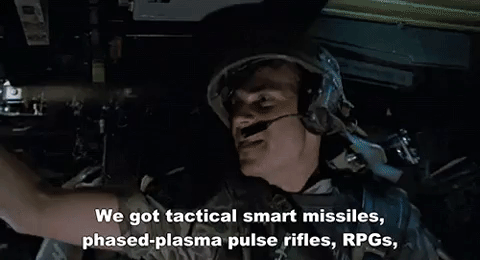 Veteran enemies are essentially upgraded Regulars. They are Regulars who have been hardened and honed through months or years of combat into a crack unit. They have not necessarily received any specialized training, but instead have become more lethal and proficient through experiencing many battles and surviving, learning on the job. They may have unique equipment or quirks that they have picked up along the way, like being particularly good at killing magic-using enemies or at fighting certain races. Veterans will use more advanced tactics to deal with player characters. For example, Veterans will not conduct simple fire-and-flank tactics from a single angle. They may establish a base of fire to pin the players down and then begin moving two separate flanking units to try to hit the players from two different sides. Veterans will fall back and regroup to try to draw the players closer and into a more advantageous position. Veterans should be experts at reading the terrain of the battlefield and using it to their advantage. Veterans have also served together for a long time, and so will coordinate well with other nearby enemies; Veterans should be able to make assessments about greatest threats and occasionally choose those targets to "focus fire" on in small groups, though not the entire unit. Veteran leaders are generally a mix of half support-half combat, as they buff their nearby allies like a Regular leader, but have deadly combat skills to match; they will stick to their strengths, however, and will not put themselves unnecessarily at risk since their main job is to lead. The death of the leader, however, will have only a minimal impact, if any, on Veterans. They are well-trained and battle-hardened enough to accept their leader's death and simply move on to the next person in the chain of command and continue fighting.
Elites
Elite enemies are the top tier of groups, and should be used sparingly. They are Veterans who have been selected and given specialized training to be the best of the best in their organization. These are your royal guards and your special forces. This is where you pull out all the stops in the enemies' tactics and throw everything you have at the players. Elite enemies will understand the terrain instinctively and use it to their utmost advantage while trying to turn it against the players. Elite enemies will prioritize the players in order of threat and will pick out a target that they need to focus on. They will either all focus fire that individual target, or will each have a target that is their primary focus, regardless of almost all other circumstances. Elite enemies have a mission and they understand it, and they will not stray from it except in the most extreme situations. Elite leaders are deadly combatants with buffing as a secondary trait, and their deaths will have no impact on the morale of the Elite troops. Elites will make constant assessments about whether or not they are winning or losing the fight, and will attempt to withdraw and regroup for another day if they think they have reached the point where victory is impossible.
Those are my five categories for enemies: Untrained, Green, Regular, Veteran, and Elite. I hope some of the things I've included here are helpful in running enemies in combat. In a future post I'll probably expand on this, addressing racial-specific abilities and more extensive groupings of types of enemies into the five categories.
Shoutout and special thanks to D&D Duet (Instagram) for the idea to write this post. Check them out for great content on D&D and running 2-person roleplaying games.